---
There are all kinds of classes on how to get into real estate,
BUT NO ONE TAUGHT US HOW TO GET OUT!
Stepping Up!

Now Available for

YOU

!
---
What?
Stepping UP! is all about building your Real Estate business even when you're ready to step back or downsize! It's a unique referral system that keeps working for you even when you are not. We become your Team and promote us as working for YOU! Your clients will see you as building your Team and adding value for them. And we'll take care of all the details for you, including marketing YOU!
Where?
You can be part of our valuable Team from anywhere in the world. Even without internet!
When?
This is the perfect solution for agents:
​Wanting to cut back
Desiring more time to travel or more family time
Needing to focus attention on another business
Just wanting a long-term break
Medical needs
And with continued income!
Why?
We have the structure and support to take care of you and your clients, and we have a proven track record for doing so.
IT WORKS!
Stepping Up! is a perfect solution for any agent that has built a client database and wants to transition that business to committed professionals to carry their business forward. It works because Stepping Up! agents have developed great systems for client care and connection. They have modeled keeping referring agent data bases alive and engaged, and above all, resulting in a satisfied client that will remain a client for life.
— Debbie Goodman Butler
Executive VP, Long Realty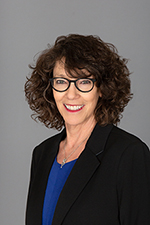 Our Story
There are many classes that teach us how to get into real estate, but no one teaches us how to get out! We spend our years building a viable business that supports our family, our travels, our whims – our life, but how do we let go of that baby? That was where Sherie B was when we came together years ago. We put a plan in place and made it work out for Sherie, for her clients, and for us. It became so successful for Sherie, that other agents began asking what we were doing. Over the next years we built upon it and expanded it to include those others who wanted to downsize their involvement in their business and knew there was value in there that they could reap. This began our business model which caters to "retiring" Realtors and those who want to downsize or decrease their involvement in real estate while maintaining income.
Our Mission is to help agents achieve their retirement dreams. We do so by assisting them through the process of retirement, downsizing or just plain moving on to other aspects of their lives, while maintaining an income generating retirement. Real Estate is a very relational business and we strive to keep those relationships with our agents and their clients. Our Teams have a real heart for helping other Realtors with their future directions. That may mean giving advice as to other possibilities that may fit their circumstances better than our system, but that's what we're all about. We don't want to see agents making wrong choices.
Turn Your Dreams into Reality!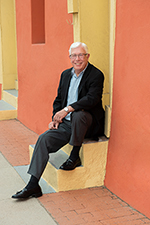 My exit strategy is … to slow down and let Lori pick up more of the work! I need to have some time to be able to go and visit my grandkids and do some other traveling. It's a transition rather than a steep cliff. I still like to engage my clients, and stay a part of the team, but let a lot of the grunt work transition over to teammates. When you care about your relationships, you want to hand them over to someone who will do at least as good a job as you have. It's important to pick a team who you have confidence in.
—
Jim Fairchild
(Realtor®, ABR, ePro)
Robin Willis
Referring Agent
Long Realty Tanque Verde Office
Lori Mares Team