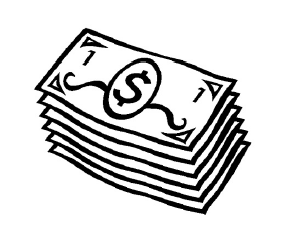 Introduction
Turn Your Dreams into Reality
You can have everything in life you want,
if you will just help other people get what they want.
Zig Ziglar
Our Passion is to see Realtors® achieve their lifelong dreams.
Many of us Realtors® were not taught to plan ahead, to put an exit strategy in place, and as we rapidly approach that magical time of life when we want to stop working and start living to the max, we may not see any available options as to how we can step out of the business. We wonder what our clients will do without us. We fear that we will lose relationships that we have built over a lifetime with those clients that have become friends. Then there's the money and the income. Does that just dry up and go away? And do we think that our peers will judge us if we do finally retire?
If any of that resonates with you, then this book is for you! Why? Because I am happy to say that we have mastered the solution! And, what I know for sure is that together we can make this work! Stop wondering, stop worrying, and start turning your dreams into reality!
Debbie Goodman Butler, Executive VP of Long Realty says, "Stepping Up is a perfect solution for any agent that has built a client data base and wants to transition that business to committed professionals to carry their business forward. It works because Stepping Up! agents have developed great systems for client care and connection. They have modeled keeping an agent's data base alive, engaged and earning income, and above all resulting in a satisfied client that will remain a client for life."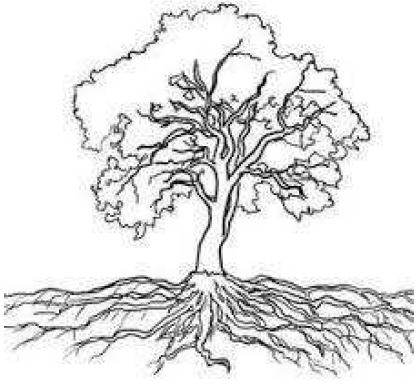 1 – Roots
It's easy to find people willing to give you advice,
It's hard to find people with advice worth giving!
Darren Hardy
There are many classes that teach us how to get into real estate, but no one teaches us how to get out! We spend our years building a viable business to support our family, our travels, our whims – our life, but how do we let go of that baby we created? At some point in our careers, that becomes one very big question!
That is where Sherie B was for 5 years! She was one of the top Realtors® in Southern Arizona. Her business had grown into a real asset as she approached the time to step back, and she wanted an Exit Strategy that would work. She had identified several prospective Realtors® who could take over her business. Sherie watched them closely for a couple years to see if she could find "the one". However, one by one they dropped out of view for various reasons. So, she moved on to Plan B: start referring out some of her clients to agents in her office and see how they handled them.
We were fortunate enough to be on the receiving end of one of those referrals. When she witnessed firsthand how we took such good care of her referral, magic happened. We put a long-term plan in place that worked for Sherie. Now she is free to pursue other passions in her life, all while still generating income. It works for her clients too, as they maintain relationships with Sherie and forge new ones with us and the team. And it works for us! We are able to serve more clients, grow our businesses, and create something even better together.
It worked so well that other agents began to ask us what we were doing and if our plan could include others who wanted to downsize their involvement in the business. That's when we knew we had something that others really needed. We personally witnessed how no one really knew how to get out of the business and reap the benefits of their labor of love over the years. And so this launched Stepping Up!®, the business that caters to Realtors® who are ready to step out of the daily responsibilities of real estate sales while still maintaining a revenue stream!
As for Sherie, it has been 8 years now and the magic is still happening! We graciously accept her referrals and care for her past clients. We get to take care of everything for our number one client while she enjoys the cash flow, and the time freedom to do as she pleases. Yet, she still gets to talk with her people, travel the world and truly just enjoy her social life!
If this is your dream, Stepping Up! is here for you!
Stepping Up! is what worked for Sherie, and for many that followed who wanted to downsize their involvement in their real estate business, knew there was value in that book of business, and wanted to reap the benefit of it. Stepping Up! is a relationship based system that finally supports "retiring" Realtors® who are ready to venture into the future they have dreamed of: vacations with no phone interruptions, days without the stress of real estate transactions, time with family and friends that was missed during the busy years of growing and maintaining a business, not worrying about internet connections, and loving on past clients without the mounds of work that the business entails. Plus, … the dream of residual income from the hard work and long hours invested. Is that really possible? Yes, if you have dreamed about this, then Stepping Up! can help you make it come true with its proven business model that has been mastered over the years and has supported many, in many different ways.
Let me introduce you to Barbara. Barbara and her husband had built a fabulous business over many years! Unfortunately, her husband passed away and Barbara found herself left alone to handle their