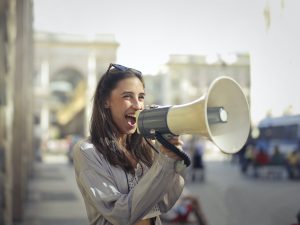 IT IS TIME TO GET LOUD!
Our versatile group of local Realtors has been quietly helping fellow agents maintain a Real Estate presence through life changes affecting work for over 7 years.
Well Folks – IT IS TIME TO GET LOUD!
As an industry, Real Estate has shied away from talking about RETIREMENT – it is never a topic of conversation and there are no classes. Very few if any Brokerages have a solid reliable plan in place to accommodate Realtors in need of support that offers ongoing care and nurturing of your sphere, in your name, during your absence.
These life changes are not limited to retirement. Stepping Up! has offered professional assistance to Realtors who have relocated to other states and countries, agents who have health issues requiring recovery time, agents taking on careers in site sales and agents living thru life changes such as caring for a child or a parent.
What happens to all those relationships that you built over years? The thought of pulling these relationships into something sustainable in the agent's absence is overwhelming. Too many professionals simply walk away from their business, leaving valuable relationships and retirement money on the table.  It is time for real, workable options!
Our Stepping Up! Team offers you guidance and insight into a wide range of options you should be considering when you foresee an interruption in business whether it be temporary or permanent. We have actionable plans that assist you in preparing yourself and your sphere for the upcoming changes. We help you navigate the pros and cons of each option, allowing you to decide for yourself which option best suits your specific needs.
Lori Mares, Lori Mares Team, Tucson Tanque Verde Office
Growing Again! – SaddleBrooke
Delighted to announce the addition of Mark Dinges and Chris Humphries, an experienced Real Estate Team from the Golder Ranch/Saddlebrooke area of Tucson! Mark and Chris bring over 40 years of sales and sales management to the Real Estate business! They believe in strong follow up programs for their customers – their service doesn't stop when the sale is completed! One of Mark's standards has been teaching the proper turn, how to transition a client from one person to another without making the client  feel like they were being handed off. He wants to give your clients the very best! Mark achieved the very top 1926 Circle of Excellence
award level in only his second year with Long Realty! We're excited he has become a Stepping Up! Team Lead to help you transition your business and take the time to care for your clients the way they've been used to! Welcome aboard Mark & Chris!!!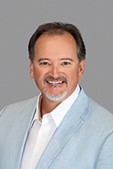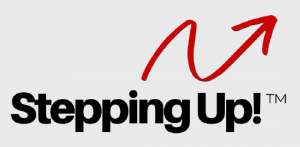 OPTIONS FOR YOU!
With the many options out t
here, you need to know the red flags and pitfalls of you can face. Plus, what the Commissioner says about it all! And how to structure yours?
Here's the most popular Exit Strategies:
1) A family member – By far the best plan out there, IF your family member is capable, willing, and stable enough to step into your big shoes.  We can help with backup plans too.
2) Business partner – Another great option, again IF your partner is ready!
3) Selling your book of business (your address book) – This is the most often considered option, and the worst!  It is very misunderstood, and you need to know why.
4) Buy-sell agreements – A possibility. Maybe an essential even with your partners or family.
5) Broker Referral Programs – Often not your best option, unless you want minimal income.
6) Professional Partnerships – Some amazing results here! We can talk to you about that too.